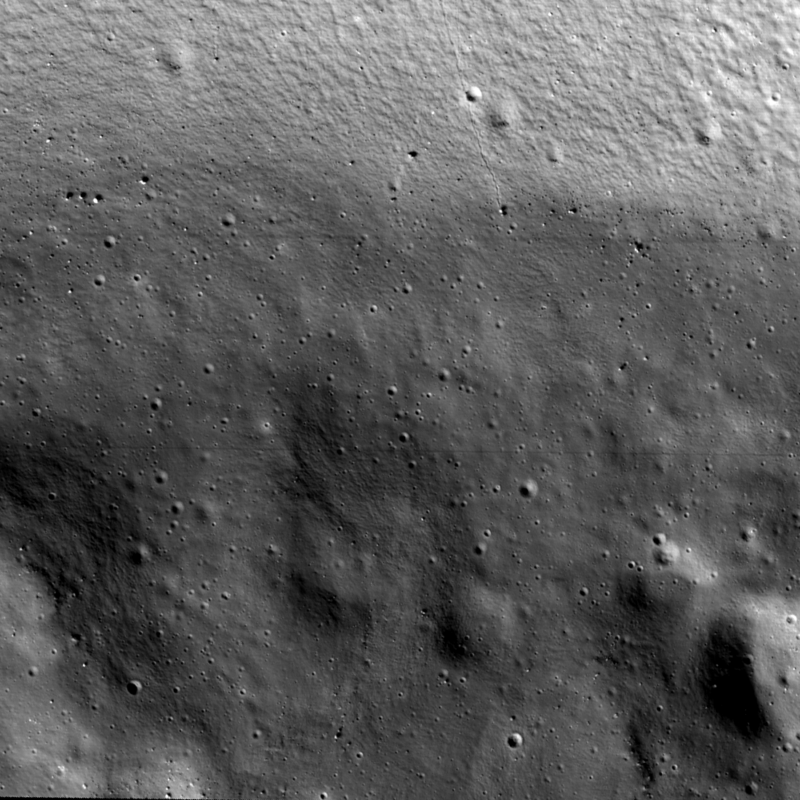 The Korean Pathfinder Lunar Orbiter entered lunar orbit last month after being launched on a Falcon 9 rocket in August 2022. This was South Korea's first lunar exploration, and among its primary objectives was to search the polar regions of the Moon for resources such as water ice.
One of the six instruments carried by the half-ton satellite was a hypersensitive camera made by NASA called the ShadowCam. The camera has been designed with maximum sensitivity to light so that it can provide images of the permanently shadowed regions of the poles, that is, to capture images of things that are very dark in nature.
Earlier this week, the ShadowCam team He posted his first image, revealing a wall and floor of Shackleton Crater near the Moon's South Pole. At first glance, there is nothing remarkable in the photo. It looks a lot like the moon.
However, what you're actually looking at is a region of the Moon lying in pitch black. Here is a photo taken by NASA's Lunar Reconnaissance Orbiter shortly after it reached the Moon in 2009. That black area on the left of the photo? This much Shackleton Crater region as viewed by ShadowCam. Yes, quite extraordinary.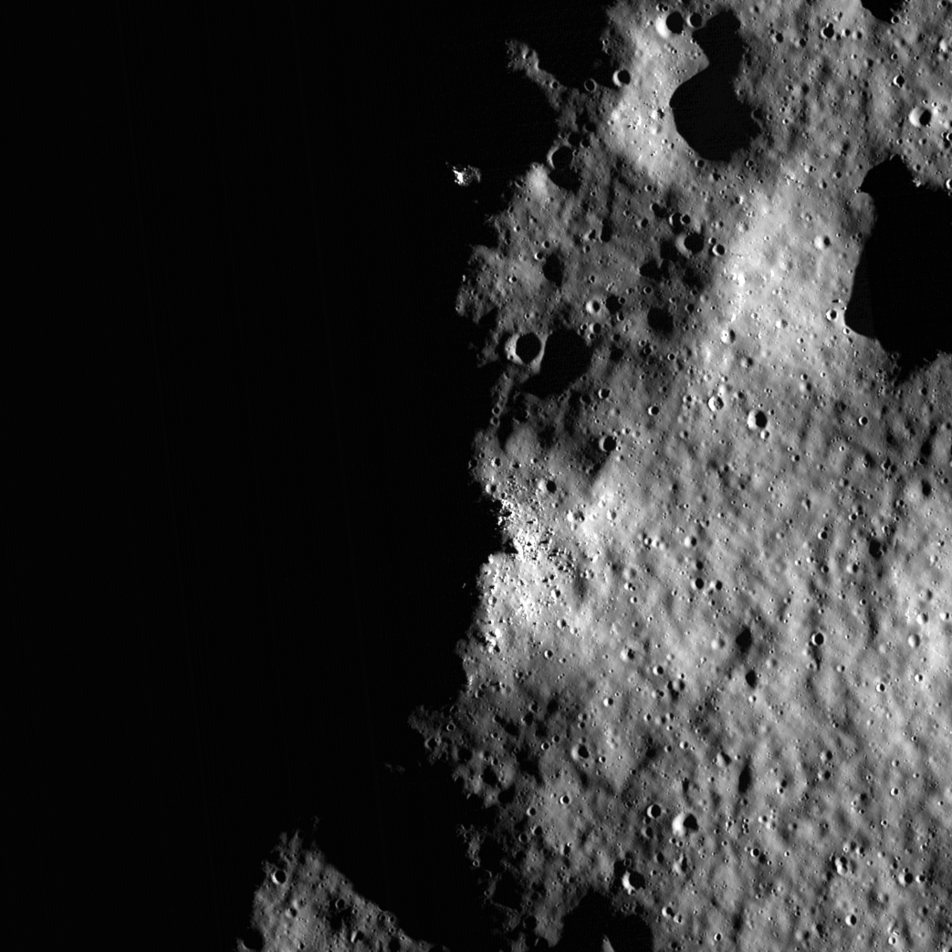 There are several ways to brighten darker images. A camera can take a longer exposure, have a much wider lens aperture, or use a higher "ISO" setting to collect more photons. ISO stands for "International Organization for Standardization" and is basically a setting for light sensitivity. A higher ISO setting provides a brighter image, but increasing the ISO comes at a cost. At higher settings in a darker place, the image quickly becomes noisy or grainy.
The ShadowCam instrument aboard the Korean orbiter is designed to capture dim light reflected from nearby topography and allow high ISO settings without sacrificing clarity. According to the imaging team, the camera's ability to capture clear images at high sensitivity is equivalent to going from ISO 100 to over 12,800 without increasing grain.
The result is a surprisingly clear view of Shackleton Crater. The top quarter of the image shows the bottom of a steep wall, while the rest of the image shows the crater floor. Note the narrow line that goes down the wall – ShadowCam scientists say it's the path carved by a 5-foot rock that rolls down the crater wall and sits on the ground.
This image shows no direct evidence of water ice or other elements of interest to scientists and explorers. But scientists did not expect to find ice in this part of Shackleton Crater, because the temperature of this place rises above the water-ice equilibrium point during "summer" on the Moon.
This image and future data collected by ShadowCam and other instruments aboard the Korean orbiter will significantly improve our understanding of the polar environment. Scientists hope to use orbiter data like this one as well as NASA. Moon PioneerIt's likely to start in 2024 to better understand where the water ice and other lunar sources are.
ShadowCam images will be particularly useful for planning future missions as scientists attempt to fundamentally validate this data with lunar rovers and identify areas that Artemis human missions will explore. Finally, it is a testament to the researchers' ability to gather data from hard-to-get places and the value of international partners with NASA working with scientists and engineers in South Korea.
In short, this is exploration at its best.